روشهای آلتراسونیک جزء لاینفک بیشتر تجهیزات اندازه گیری ابزار دقیق مخصوصا نمونه های غیر تماسی گردیده است .در فلومترهای آلتراسونیک که در حوزه وسیعی از سیالات ائم از گازها و مایعات کاربرد دارند با توجه به خواص دوپلر که در فیزیک با آن آشنا هستید فرکانسی از یه منبع تولید شده و از طرف دیگر یک گیرنده این فرکانس را لحظه به لحظه چک میکند . در صورتی که فلوی سیال دچار تغییر میشود این فرکانس رفت و برگشت تغییر به خاطر سرعت سیال تغییر محسوسی خواهد داشت . اندازه گیری و کالیبره این تغییرات بر حسب فلو به شما امکان اندازه گیری فلو به روش آلتراسونیک را خواهد داد . در عمل تکنیک اندازه گیری فلو به روش آلتراسونیک پیچیدگی های خود را خواهد داشت ولی اساس اندازه گیری اکثر فلومترهای اولتراسونیک مکانیزم دوپلر میباشد .
در انتخاب فلومتر آلتراسونیک موارد زیر را در نظر داشته باشید :
رنج اندازه گیری فلو

فشار خط

نحوه نصب

چگالی یا ویسکوزیته سیال

پرتابل یا ثابت بودن دستگاه

وجود ذرات ناخالص در سیال
Principle
Ultrasonic water flow meter is designed to measure the fluid velocity of liquid within a closed conduit. The transducers are a non-contacting,clamp-on type, which will provide benefits of non- fouling operation and easy installation.
Transit time ultrasonic flow meter send and receive ultrasonic waves between transducersin both the upstream and downstream directions in the pipe. At no flow conditions, it takes the same time to travel upstream and downstream between the transducers. Under flowingconditions, the upstream wave will travel slower and take more time than the (faster) downstream wave. When the fluid moves faster, the difference between the upstream and downstream times increases. The transmitter processes upstream and downstream timesto determine the flow rate.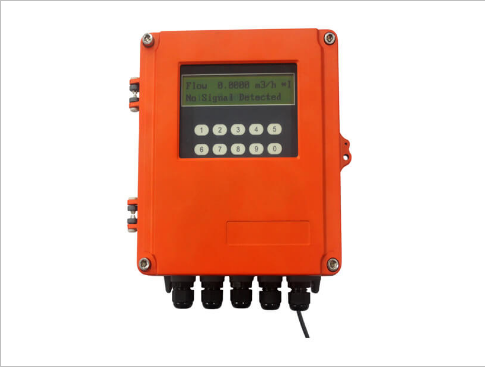 Features
• 0.5% of linearity
• 0.2% of repeatability
• High Anti-interference
• Powerful Memory Function
• Support Temperature Sensor
• Support SD card memory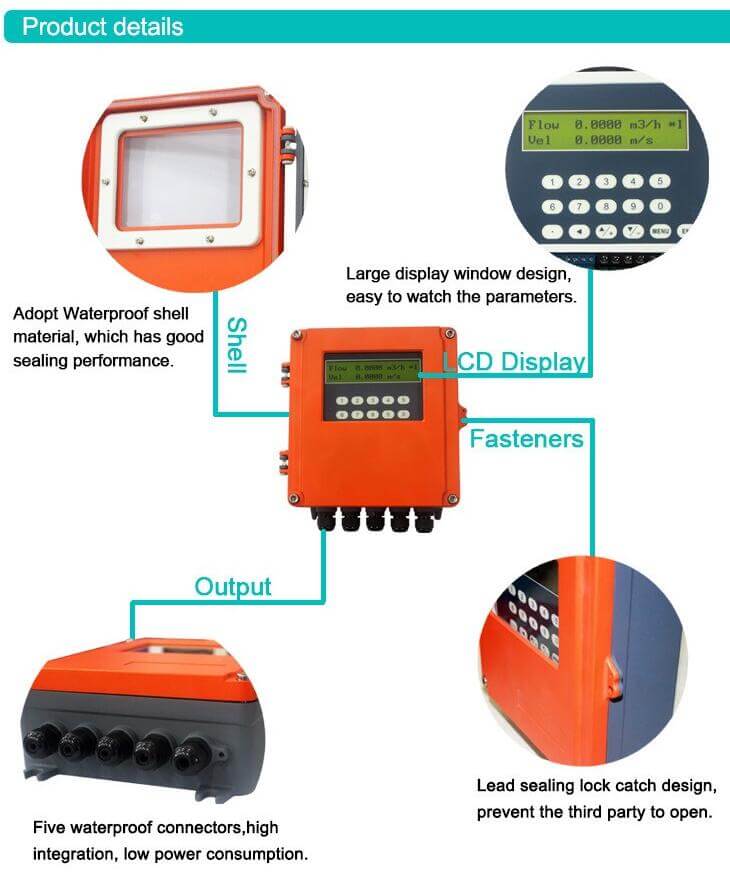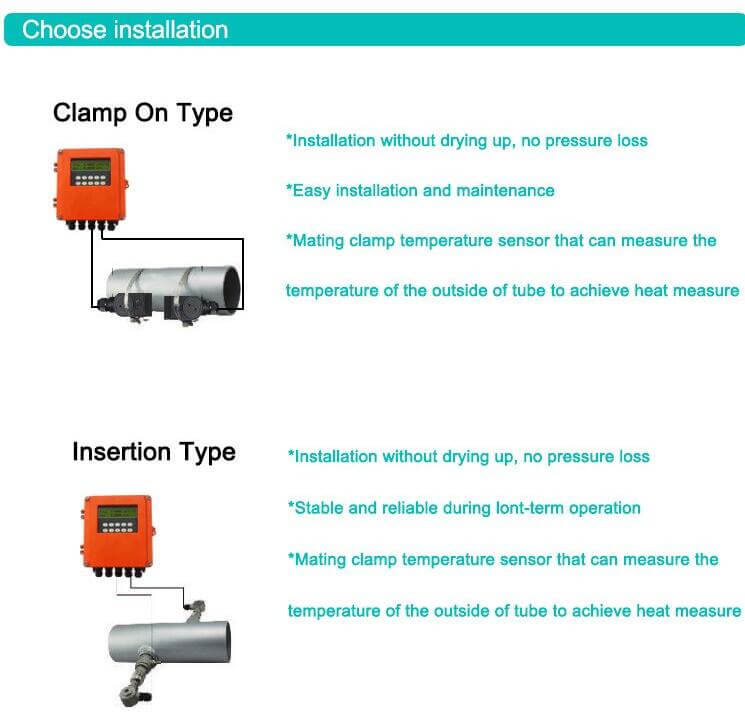 V-method Installation
V-method installation is the moswidely used mode for daily measurement with pipe inner diameters ranging from 15 millimeter to 200 millimeter. It is also called reflective mode or method.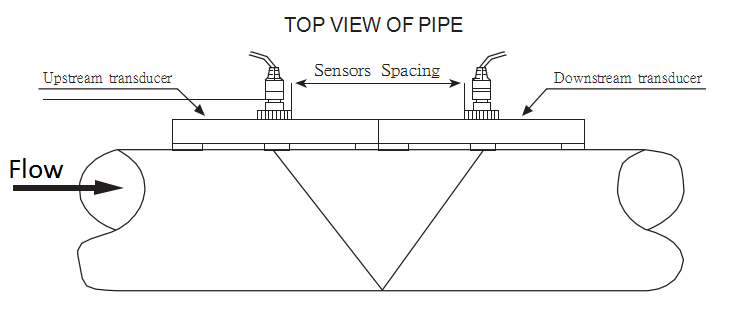 Z-method Installation
Z-method is commonly used when the pipe diameter is between 300 millimeters and 500 millimeters.


W-method Installation
W-method is usually used on plastic pipes with a diameter from 15 millimeters to 100 millimeters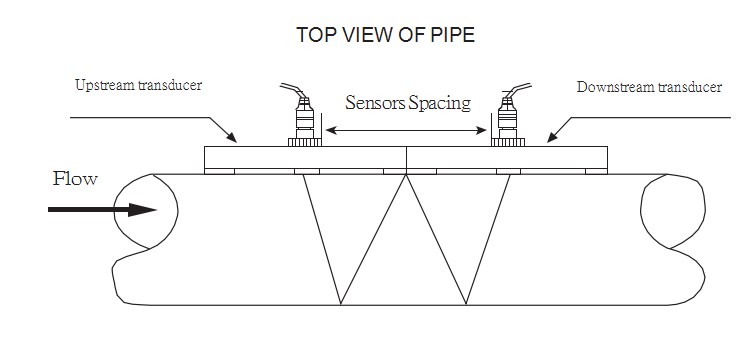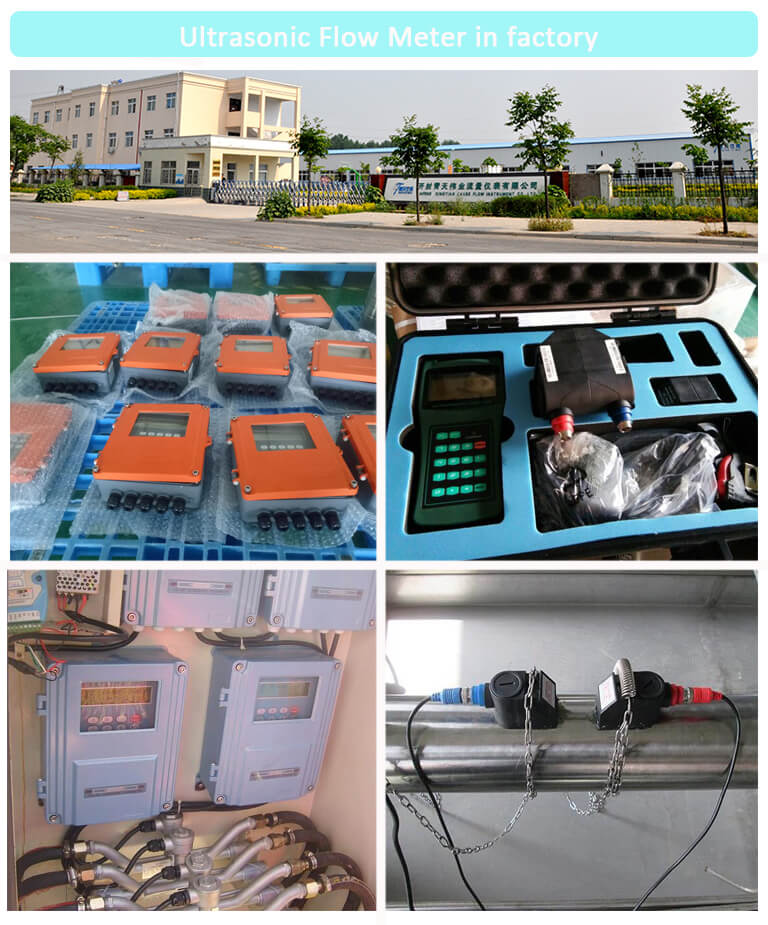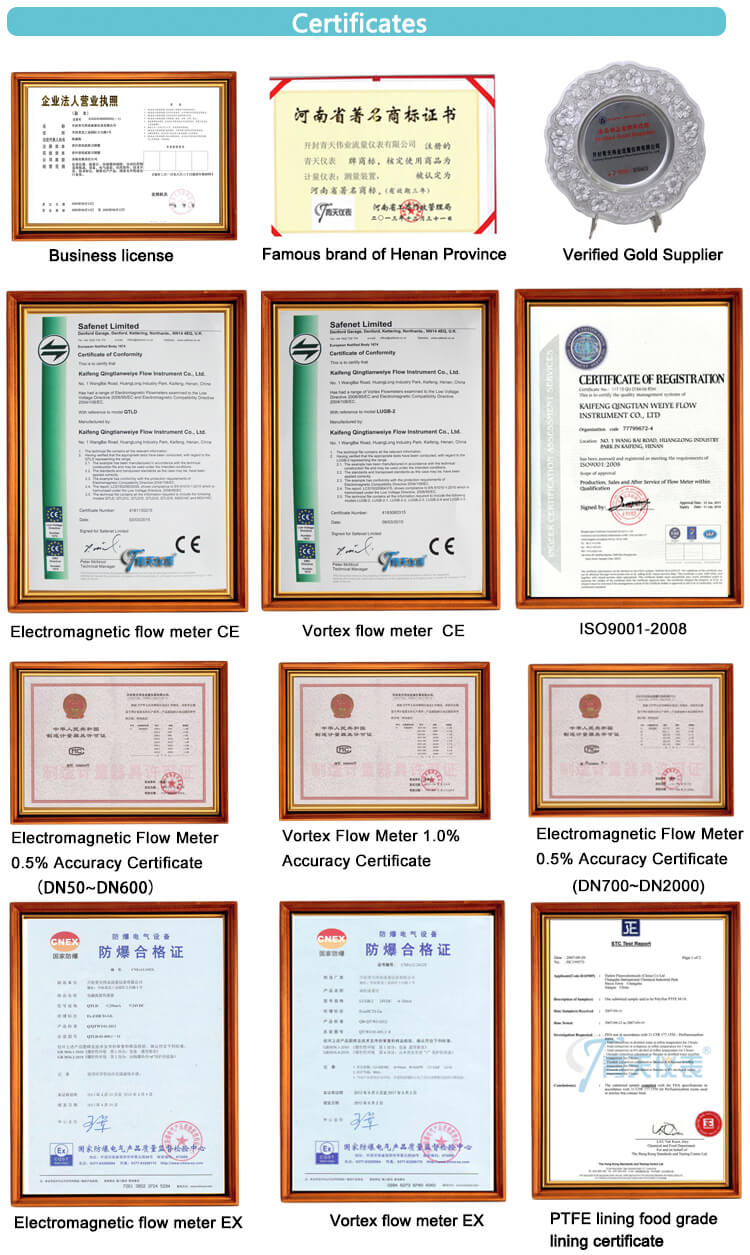 Ultrasonic water flow meter
Item

Performance, Parameters

Accuracy

Better than 1.0 %

Repeatability

0.2%

Velocity

+/-32m/s

Measurement Period

0.5S

Measurement

Principle

Transit-time measurement principle

Display

LCD with backlight. 2x20 letters.

Keypad

4x4-key membrane keypad with tactile feedback

Input

Five channel 4-20mA current inputs for signals such as temperature, pressure, liquid level, and etc.. Accuracy 0.1%.

Two of the five input channels are wired to terminal blocks. The remaining three channels are optional.

Outputs

Analogue output: 4-20mA or 0-20mA current output. Impedance 01k Ohm

Isolated OCT output: for frequency output (0-9,999Hz), alarm driver, or totalizer pulse output, ON/OFF control, etc.

Relay output 1A@125VAC or 2A@30VDC. For ON/OFF control, alarm driver, totalizer output, etc.

Internal Alarm (Buzzer): user programmable.

External Alarm Driver: alarm signal can be transmitted to Relay or OCT output terminals to drive an external alarm.

RS-232 serial port.

Others

Capable of offline compensation for flow totalizer, automatic / manual selectable. Self-diagnosis.

Automatically record the following information:

The totalizer data of the last 64 days / 64 months / 5 years;

The power-on time and corresponding flow rate of the last 64 power on and off events. Allow manual or automatic flow loss compensation

The instrument working status of the last 64 days

Power

AC: 220VDC: 8~36VDC or AC7-30V

Power Consumption

< 2W

Work time

Continuous

Environment

Temperature

-30-80 Degrees Celsius

Environment

Humidity

85% RH
توضیحات

نوشته شده توسط مدیر سیستم
دسته: تجهیزات ابزار دقیق
تاریخ ایجاد در 02 تیر 1397
بازدید: 7016